WeChat Official Account Registration
WeChat is a trending social media platform and undoubtedly it's becoming a can't miss place for many brands who want to tap into the China market. Like Facebook business page, you can also set up WeChat Official Account.  There are two main types of WeChat official account. One is subscription account and the other one is service account. Below is a comparison of difference between service account and subscription account.
| | | |
| --- | --- | --- |
| | Subscription Account | Service Account |
| # of messages | once per day | Once per week |
| Visibility | Grouped with other subscription accounts | More visible with other friends messages |
| Requirement | Individual or company | Company only |
| Menu Interface | Only for verified accounts | All accounts |
| Push-notifications | N/A | Yes (after verification) |
| Geo-Location of users | N/A | Yes (after verification) |
| Collect user data | N/A | Yes (after verification |
| E-commerce | N/A | Yes (separate application) |
WeChat Subscription Account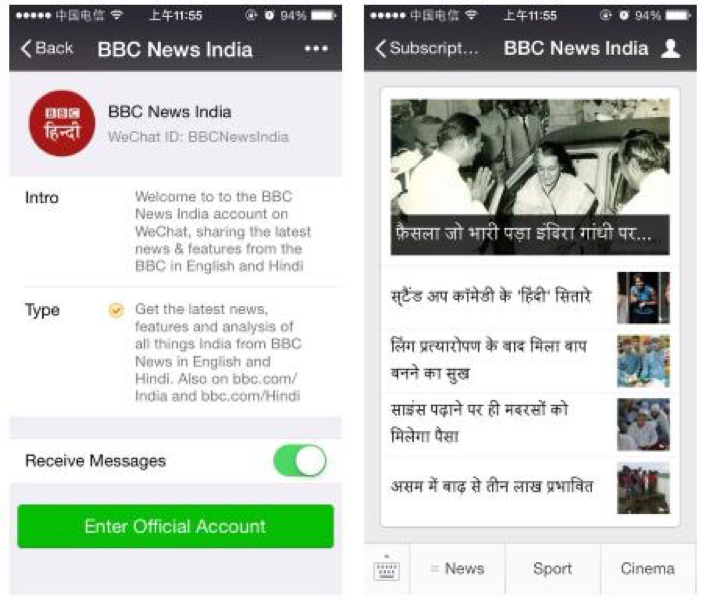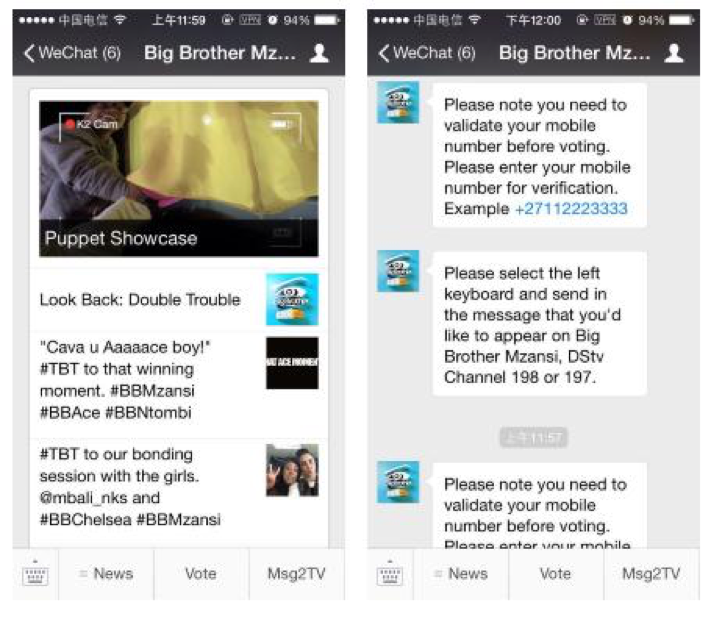 Advantages of registering WeChat Official Account. 
Registering WeChat account gives you the opportunity to interact with your existing followers, and then re-marketing to them. It also gives your potential customers the opportunity to get to know your brands. It's a good way to display the company image,  and increase brand awareness on social media platform.
Advantages of WeChat official account verification.
WeChat verification intends to guarantee truth and security of official account information on the WeChat Official Account Admin Platform.
Advantages of WeChat verification:
After WeChat verification, more advanced APIs will be obtained to provide users with more valuable personalized services
After WeChat verification, the identifier special for WeChat verification will be visible for users in WeChat.